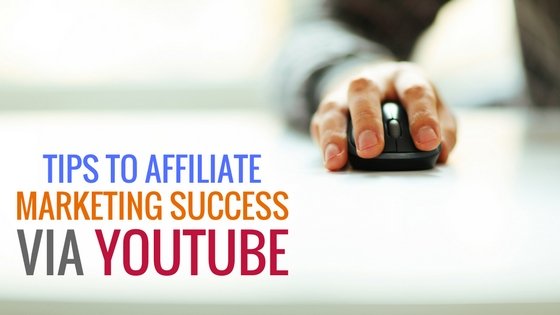 It's easy to assume that the best way to do affiliate marketing is via e-mail list. While there is plenty of truth with this (especially if you have big list) as affiliate email marketing is highly effective way of selling products with a personal and trustworthy messages.  It's certainly a long-term method to market which can be recurring, it's very much like having money on tap!
But as good as marketing to an email is, it doesn't have to be the only way to promote affiliate offers or products. Probably the most effective method going around today is video marketing. In some special cases, it can be more successful than traditional email marketing – depending on the type of product and the niche you are targeting.
Why Does Video Marketing Work So Great?
Video marketing offers you many benefits and cheap advantages which makes it perfect for promoting affiliate products.
Firstly, video marketing is a method you can utilise very fast to capture a big audience coverage quickly. If you go about setting up the video post correctly to YouTube suchoose the right title, subject and description, then even without having built an audience prior, you can immediately get a thousand views or several.
What's more though, is that video marketing allows you to very quickly build trust and convince someone to buy. This works incredibly well because people get to actually see you and they get to hear you talk about why the product is so good. Instead of being an anonymous testimonial, this is now a testimonial from someone they can actually see, who seems to be honest and who is even able to demonstrate evidence of what they're saying potentially.
Then, all you need to do is to include your link in the description or to talk about going to your site (which will act as a landing page) and you can start generating lots of big sales.
YouTube Marketing Tips
Here are some YouTube tips for affiliate marketing success to help you get this all going are:
Keep your video looking professional but don't make it look too 'slick' or fake looking
Your dress code should be smart, but avoid wearing a suit otherwise you'll appear like a try hard
Have a top quality camera
Make the effort to come across as likeable with personality
Give your audience some real good value that provides free tips and quality advice
Choose a product that you really believe works – it definitely will help you sell it better and appear more genuine even if you're just acting a little
So if you follow these basic tips doing affiliate marketing via Youtube like I have over the years, you'll find that your video views count will keep going up along with your site traffic and ultimately your affiliate commissions!